Parent Association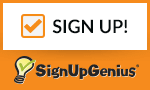 Come Together with our Community – Volunteer!
As a parent, grandparent, or guardian of an SJCS student – you are a member of the SJCS Parent Association!
What is the Parent Association?
The SJCS Parent Association (PA) aims to build a warm and supportive community for SJCS children and their families. Collectively, we serve as goodwill ambassadors for the school. This year we have assembled a Parent Association Committee who will share the duties of organizing get-togethers, events, and educational programs, as well as provide volunteer support for school functions and holiday celebrations.
The PA plans events, coordinates volunteers, and serves our amazing SJCS community in many ways. A core group of volunteers meets monthly throughout the school year. We welcome all parents — new and returning — to attend our meetings, learn more about what we do and how you can become involved. Come meet some wonderful people and find out how you can contribute your unique talents to the school. Contact our Parent Association  to get involved!
The SJCS Parent Association works with the Board, Faculty and Administration in support of the school's philosophy, programs, and activities to promote the continued success and wellness of the school. The PA holds monthly evening meetings during the school year and all parents are both welcome and encouraged to attend. Our meetings provide valuable information about school life and enhance our families' connection to our school community. We welcome your ideas and inspirations!
Important functions of the PA include to:
create a forum for the expression and exchange of ideas between parents and the school;
coordinate opportunities for SJCS parents and families to build community outside of school hours;
provide educational programs for parents;
encourage and coordinate parent/family volunteerism;
organize and promote projects and events beneficial to the SJCS community at large; and
support the integration of new families into the school community.
Parent Association Mission Statement
The SJCS Parent Association is committed to supporting the school, the teachers, staff and the students they serve, fostering a culture of community and increasing volunteerism. We believe that greater parent involvement enriches the educational experience of everyone.
We accomplish this in four distinct ways:
1) Enrichment Events
We coordinate parent/family socials and events throughout the school year. These events allow students and their families to learn and play together while fostering a deeper connection to the SJCS community.
2)  Foster and Coordinate Parent Volunteers
Together with staff and faculty, the PA recruits, organizes, supports, and celebrates school volunteers at the school.
All families are expected to contribute 25 hours of volunteerism during the year. The PA makes sure that families are aware wide range of volunteer opportunities at the school. See page XXXX of the Parent Handbook for details about annual opportunities to volunteer.
3) Community Outreach
We believe it is important for children and families in our SJCS community to recognize the needs of those in our greater community, which extends beyond the gates of our school grounds.  Therefore, in addition to The PA supporting annual community outreach programs (e.g., music program at Kline Galland Nursing Home, Operation Sack Lunch, etc.), the Parent Association also organizes a student-led drive to support specific needs of local non-profit organizations. Drives have included: Kosher for Passover food collection, support for youth in foster care, disaster relief, conservation and animal wellness.
4) Teacher Support
The Parent Association works closely with the volunteer Room Parents, who support classroom needs and facilitate communication between teachers and parents. We also coordinate an annual Teacher Appreciation Week to show our gratitude for the wonderful staff at SJCS.
Membership
All parents, grandparents and guardians of SJCS are members of SJCS' Parent Association. There are no membership dues or forms. The PA is led by a committee that consists of two co-chairs and additional parent volunteer members.
 Communication from the Parent Association
The Parent Association communicates with families primarily via e-mail (pa@sjcs.net), the weekly newsletter (Weekly News Flash/Miv'zak), and the private Seattle Jewish Community School Families Facebook page to inform parents of upcoming events, meetings, and school needs.
Families are encouraged to use What'sApp, Seattle Jewish Community School Families group page on Facebook, and e-mail to coordinate meet-ups and small group/class activities.
What is the Room Parents Program?
In addition, the PA helps coordinate the Room Parents program. Room parents support teachers and help communicate information on a grade-wide level. The role typically takes fewer than one hour per week — most roles involve e-mailing information to your class. Some weeks (for example, those with field trips planned or activities to organize) may require a few more hours.
We hope to see you soon! Mark your calendars with these dates and help support our wonderful school.
Do you have questions or want to get more involved? Contact your PA at pa@sjcs.net